GROVEFLORA
Grow a Plant, Grow your Soul
Register
Flower Bulbs
Seeds
Garden Pots
Fertilizer & Media
Lawns
Garden Supplies
DEALS
---
Terrace Gardening in India
Everyone we know loves to have a kitchen or a Terrace garden. But in these days of apartment living and limited urban spaces very few have the luxury of vast open spaces in their backyard. Fret not, we bring you a step by step guide to your own kitchen garden on your very own balcony or terrace. And what's more you can grow your own organic vegetables and herbs to give your health a boost! We show you how easy it is to start your very own terrace garden or balcony garden. So don't wait just get started with your terrace garden today!

Terrace Gardening - What do you need?
Not much really. Just identify a space which receives at least 4-5 hours of sunlight - the more the better and you can start your terrace garden. Even a window sill or a wall counts as space. South facing direction usually gets the most sunlight.

Next you need a little potting soil that includes sand, gravel, peat and manure for good drainage and plant nutrition. Avoid dense or heavy soil that feels like clay. Your plants like to root themselves in all directions and light soil helps grow a good and strong root system. You can lighten heavy soil by adding a little sand and some dry leaf manure or write to us for pre-mixed organic substrate that works best for a new terrace garden. Also read our section on Hydroponics which is the science of growing plants and vegetables and even fruits in just water and without any soil !

Finally get some terracotta pots. Or any old plastic container that you can drill holes at the bottom will do. Or to get you started you can even use heavy plastic bags, the kind which you get your packaged atta in. Just roll the bag down half way down, fill with planting soil, puncture a few holes in the bottom and presto you have a container to grow organic vegetables in your terrace garden!


Terrace Gardening - How to start growing?
You can start seeds in small plastic trays indoors with seed compost or light soil. Check out our section on Vegetable Gardening to see how you can get your own seeds or to order seeds easily click here. Sprinkle the seeds and then a thin layer of the seed soil over the seeds. Lightly moisten the seed tray by sprinkling water from above. Do not over water so that seeds begin to float. You can cover the tray lightly with a dark plastic sheet to ensure the seeds remain moistened. At the same time for the next few weeks ensure that the seeds remain moistened.

Once the little plants start to emerge, you can water a little bit more thoroughly but still gently. Once three or more leaves have developed your plants can be gradually introduced to more sunlight.

A little stronger the plants can then be transplanted into small containers so that there is enough air circulation to help their leaves systems grow strong. Take care to transplant the young plants with the surrounding soil, so that their roots are intact. While allowing adequate daylight exposure, these young plants may still be protected from direct sunlight and wind.

A couple of weeks or later you can transplant sturdier plants into their final container homes and place in your terrace garden or balcony garden. Check out our range of decorative containers, planters and hanging baskets here. Fill the container with good pest and fungus free sterile potting soil and place the container in a location which receives direct sunlight.

Terrace Gardening - What and when to start growing?
Choose vegetable varieties that are best for your region and are right for the season in your terrace garden. You can register for our free Newsletter to receive the up-to-date gardening almanac which gives you exactly this information each month. What's more as a Groveflora member you can consult our garden experts for free by just dropping us a mail at info@groveflora.com and schedule a phone call to help answer all your terrace gardening queries. Some of our members have successfully overcome challenges of how to choose the best plants for shady areas of their garden, growing organic vegetables, indoor plants, herb gardening, growing plants in water solutions etc.,

Also visit the Gardening Calendar for India which is your very own Garden Almanac. On these links you can know more on topics such as how to grow tomatoes and visit here to learn how to grow the medicinal and extremely delightful herb mint easily.

Click here to see how Groveflora can help you in Terrace and Container gardening.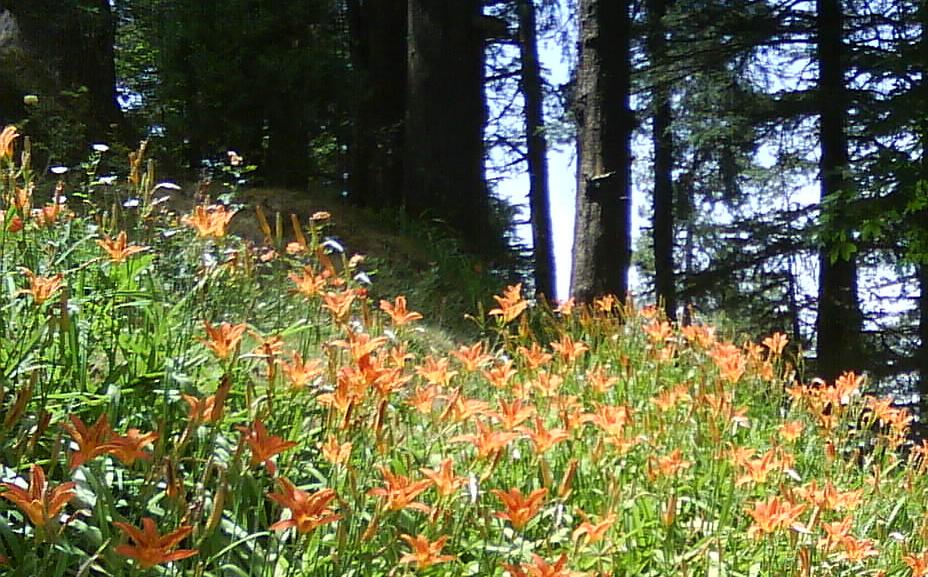 Copyright © Groveflora. All rights reserved About Us | Partner With Us | Terms, Conditions, Privacy Policy | Advertise With Us &nbsp
---
QUICK LINKS FOR POPULAR ITEMS:

FLOWER BULB RATES | SEEDS CATALOG | LAWN MOWERS | PLANTERS | STARTER KITS | BLOG | TERRACE GARDENING | ASK EXPERT | COMPOSTING


---
Sign up with your email address below to receive FREE SEEDS and great tips on in our free Newsletter to make your Terrace Garden a Success!