GROVEFLORA
Grow a Plant, Grow your Soul
Register
Flower Bulbs
Seeds
Garden Pots
Fertilizer & Media
Lawns
Garden Supplies
DEALS
---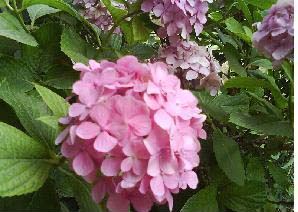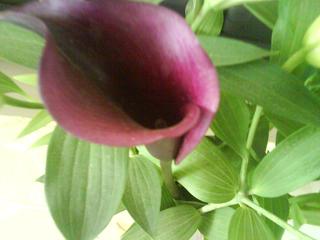 Ask Our Garden Expert: Your Garden questions answered: Brought to you by Groveflora


This is your one-stop place for all gardening tips, garden questions and queries. Our Resident Garden Experts will help you with any gardening questions you may have. Gardening Questions and Queries can range planting instructions, planting calendar, garden tools and implements, flower bulbs, how to maintain and beautify your garden using ornamental pots and containers and lights etc. Through your questions you can also seek information from our garden experts on garden composting, good garden techniques and books to read, just ask! We will try our best to respond to them. The best gardening question or query from a registered newsletter subscriber wins a prize each month. Our Garden experts do their best to help you resolve your garden questions. Also visit the Gardening Calendar for India which is your very own Garden Alamanc and our gardening Corner for all the latest buzz....To know more about terrace gardening and tips on how to grow your own vegetables in your balcony using organic methods register for our free newsletter by writing to us at register@groveflora.com

Gardening Questions and Queries:
Gardening Question from Mr. Raj from Delhi: I was trying to grow Dendobrium Orchids in Delhi but my Orchid plants which were healthy on purchase are now starting to have shriveled up canes and yellow leaves. Can you suggest ways to revive them? Thank You

Gardening Tips from our Expert:

Growing Dendobrium Orchids In Delhi means that one has to water more than usual in Delhi Summers. Shriveled up canes means dehydration. We suggest you move the Orchid Plants in semi shade area which has little direct sun and increase the frequency of watering your plants. You may also like to ensure air circulation around them and maintain humidity levels by frequent misting. Good Luck and keep us posted.


Gardening Questions and Queries:
Gardening Question from Mrs. Anna from Goa: I have tried growing vegetables like tomatoes from seeds but with no success? Pl help me get started.

Gardening Tips from our Expert: Growing from seeds just requires you to have a good starting medium, sowing at proper depth, then misting/sprinkling with water twice a day and ensuring no over-watering. That's it. Here is an example below:
Here's how to start Tomatoes in your balcony from seeds:

1. Start the seeds in a commercially available sterile seed starting mix or prepare your own using good soil, sand and peat moss in equal amounts.

2. Moisten the seed starting mix with warm water thoroughly but not soggy.

3. Fill a small container with the moist soil mix and plant tomato seeds 2-3 mm deep. Tamp lightly to cover completely and lightly spray a little water until seeds germinate.

4. Tomato seeds placed in moist, warm location away from direct sunlight will germinate in 5-10 days. Ensure temperatures are not above 35 degrees Celsius.

5. Once seedlings emerge, place in strong daylight but still away from direct sun. Keep the soil moist by watering when soil feels dry to the touch.

6. After the seedlings develop 2 sets of true leaves, transplant into your large containers. Set plants a little deep into the soil so that they grow strong.

7. Gradually introduce the tomato plants to direct sunlight. Tomato plants require lots of sunlight to grow.

8. With proper care you should see the fruits of your labor in the form of tomatoes in 8 weeks or so.


Lettuce and Spinach are also a crop you would enjoy organic from your own garden. This can be easily grown in large containers as well.

If you like to know more about growing various vegetables and herbs and flowers then go ahead plant them from seed. You can get almost any seed variety you desire by simply writing in to us. To get a glimpse of some of the seeds we offer Check out our section on Vegetable Gardening to see how you can get your own seeds. .




Gardening Questions and Queries:
Gardening Question from Mr. Rajendra of Mumbai: I have office space in Mumbai which gets very little sun. What can I plant there to make it a green office space?

Gardening Tips from our Expert: Caladiums work best for improving the ambience of any office or balcony space. The myriad colors of the leaves of Caladium stay for months if cared for.
The best part of Caladiums is that they can be grown in partial shade or shade and they are extremely low maintenance plants requiring just the occasional watering.
So go ahead and plant these for a decorative space that is the envy of others around you!


Gardening Questions and Queries:
Gardening Question from Ms. Loveleena from Nashik: What is TomTato and how can they be grown?

Gardening Tips from our Expert: The "TomTato" is nothing but a grafted plant. It is not a new type of plant nor a hybrid plant. Using the old technique of grafting one can create a dual crop of Cherry Tomatoes and Potatoes. One needs to follow the same parameters for grafting such as same thickness of both plant stems, good contact such as V-cut and joint support etc so that the tissues can join well. Allow for healing to occur in 7-10 days. Usually this type of grafting is done in controlled greenhouse conditions.

Happy Gardening and do let us know how your experiment results!

Gardening Question from Mr. Mistry from Near Pune: Can I plant Liliums in Pots?

Gardening Tips from our Expert: You may plant the liliums in containers/pots. These need to be larger sized pots with 8 inch diameter for planting single lilium in one pot or around 12 inches for planting 2-3 liliums in one pot which makes for an attractive display.

Gardening Question from Vedika from Nashik: I've attached the photograph of a lily plant that I have. Please check and help identify if it is Oriental Lily.

Gardening Tips from our Expert: From the pictures it appears that this might be an Asiatic lily as the edges of the petals are quite smooth. Orientals have wavy or ruffled edges. An additional test is if the flowers had fragrance then they are Orientals. Asiatics seldom have any perfume and blooms are also smaller.

Gardening Question from Dr. Suman from Gurgaon: Pl help! My Dahlia plants are being attacked by flattish insects and their larvae.

Gardening Tips from our Expert: We recommend organic means as the first defense against these insects which attack plants and their new shoots for their sap during the Spring season. The best option would be use Neem Oil foliage spray which repels such insects and also acts against larvae.

Gardening Question from Mr. Das from Kolkata:

Pl advise on the growing conditions of the Buddleia Asiatica .

Gardening Tips from our Expert: The Buddleia Asiatica is a good addition to your butterfly garden. It is a bushy shrub and often classified as an invasive species. It is quite hardy in its growing conditions and usually adapts well depending on the specific cultivar. It prefers a sandy loamy soil that is well drained soil and receives full sun for at least some part of the day.
In terms of location for the summer, plant the buddleia where it will be in shade during the hottest part of the day. During summers ensure the plant does not go dry but at the same time does not get waterlogged soil. A few deep waterings should help it tide over the summer. Try to keep a distance of 4 feet at least between the Buddleia and other plants as it likes to spread itself.

Gardening Question from Ms Jain from Delhi: I have a lawn but due to the shade of neem tree above grass does not grow, Please help me get grass seeds or carpet that can grow in its shade.

Gardening Tips from our Expert: Dear Ms Jain, we recommend the following 3 steps:
1. You may try to prune the neem tree's internal cross-branching so that patches of sunshine can flow through the tree's foliage. This will help the existing lawn rejuvenate. Care should be taken to aesthetically prune only minimal internal branches so that it does not harm the tree.
2. You may also try sowing the lawn afresh using a special variety of grass seeds which adapt to shade and thrive. We are trying to locate this variety of grass seeds for you and will contact you shortly with further details.
3. Also please do not mow the existing grass to less than 3 inches in height as greater grass surface than normal is required to keep it healthy in shady areas. Also alternate the mowing direction every time.
We trust the above will be of help in rejuvenating your lawn. Do let us know..

Gardening Question from Mr. Shantaram from Trivandrum: Hi! I love your site as it constantly updates me about the best of gardening! I am interested in growing plants and vegetables using little space since I live in an apartment that recieves little sunshine. Can you help me out?

Gardening Tips from our Expert: Hi, we are delighted to receive your feedback. We recommend you tackle the easy to grow herbs and vegetables that do well even in partial sunshine. Do check out our section on terrace gardening as well as read our section on Hydroponics which is the science of growing plants and vegetables and even fruits in just water and without any soil !
See our section on vegetable gardening for easy tips. Also as requested by you we have scheduled a phone call for you with our resident garden expert who will guide you in more detail.

Gardening Question from Ms Anita R from Meerut: I am interested in growing medicinal plants. Can you help suggest?

Gardening Tips from our Expert: Dear Ms Anita, Welcome aboard. Since we do not know details about the size of your garden or if you are using pots and containers to grow plants we can only give general suggestions. For container gardening the best medicinal plants are Tulsi which is a powerful antioxidant, Mint or Pudina which is an antidote for gas and digestive problems, Dhania or Corainder which can be easily grown and has excellent quantities of iron and vitamin C besides aiding digestion. Also easily grown is stevia which is used in treatment of diabetes.

Gardening Question from Mr. Chand from New York City: I would love to visit India and see its many gardens with my family. Can you help guide us?

Gardening Tips from our Expert: Dear Mr. Chand, Welcome aboard, your question is also one we often get asked. The answer is an elaborate one and also subject to intense debate amongst all the garden lovers of India. However we attempt to answer your query and those of others. For the answer view our list of the Best Gardens of India by clicking here:

Gardening Question from Mrs Sneha Lata from Lucknow: My question is simple. I love using mint in many of my recipes. However my attempts to grow it at home have been largely unsucessful. Pl advise me on how to grow mint.

Gardening Tips from our Expert: Dear Mrs Sneha Lata, your question is one we often get asked. But the answer to your question is also very simple. To grow your own mint follow these 3 easy steps:

(1) Pick 7-8 healthy stems of mint from the bunch bought from your vegetable grocer. Strip leaves from the bottom one-thirds of the stems. Now stand these stems in a clear glass or bottle filled with water on a sunny window sill. Ensure stems are partly submerged in the water and ensure no leaves are below the water.

(2) Now all you have to do is patiently wait! Soon thin white roots will start to emerge from the stems. Change the water every few days to keep the roots thriving. In 2-3 weeks the white roots will have multiplied and become dense.

(3) Now prepare a medium sized pot with good drainage and light but rich soil. Transplant these shoots into it and place in a semi-shaded corner of your garden.




Your mint plants will soon branch out and hey presto your mint will be ready for harvesting! Mint plants like a fair bit of sunshine and to be watered often but they hate waterlogged conditions! So ensure good drainage and that you water when the soil around the plants begins to feel dry to the touch

Gardening Question from Ms Megha from New Delhi: Please advise on the best secateurs or pruners for my gardening needs. I have a small garden of indoor and outdor potted plants.

Gardening Tips from our Expert: The best and most valued secateurs are of course the well known brand of Felco No. 2. Choosing from the variety of models available can be a challenge. We at Groveflora recommend secateurs that have an easy fit in your hand while giving you a stable grip.

Gardening Question from Mrs Brinda D from Gurgaon: Hi,I love reading your tweets and blogs. I have recently relocated from the US to India and live in Gurgaon in a high rise apartment. My question is on how to plant vegetables in India. Also would like to know the vegetable planting calendar in India. Thanks and keep up the good work.

Gardening Tips from our Expert: Brinda, We love hearing good things about our social media initiatives. Thanks very much. We have recently published in our newsletter the answer to your query regarding how to plant vegetables in India. Pl subscribe to our free newsletter and we will send the back issues that address your specific queries. Also we will be pblishing soon in our newsletter the vegetable planting calendar in India. Do keep a look out!

Gardening Question from Mr. Jacob from Kanpur: I have a large number of potted plants in my balcony. How should one take care of these in the winters?

Gardening Tips from our Expert: Winter care for plants mainly revolves around watering plants carefully and only when needed. Ideally you should use a watering can to lightly spray the foliage so that plant is washed of all dust and is able to breathe. Small flowering plants should be watered only when their soil feels dry to the touch otherwise they will flower less and grow leaves more. Also pinch off the dead heads and prior to blossoms the leaf buds to encourage more bushy growth if desired.

Gardening Question from Veena P from Pune: When I "lifted" the gladioli bulbs post flowering season, I noticed several smaller bulbs attached. Should these be discarded or stored as well?

Gardening Tips from our Expert: The smaller bulbs called bulbils are offsets or spawns of the grown corm. These can be cleaned and stored and later planted next season. Expect flowers in either the first or second year from these bulbils.

Gardening Question from Mahesh R from Delhi: Can I grow gladioli flower bulbs in pots and containers?

Gardening Tips from our Expert: Certainly. Growing glads in pots is quite easy. Ensure your pot is well drained and filled with good quality rich soil. Keep the pot in a sunny location & plant corms 6 inches deep and 4 to 6 inches apart. Good luck. Let us know how this turns out!

Gardening Question from Dr. Bhatnagar from Ranchi: Hi! I just purchased garden secateurs. How can one use this?

Gardening Tips from our Expert: Think of your garden secateurs as simply scissors for your garden needs. Secateurs or pruning shears are used to cut slightly thick or tough branches, bushes or twigs and plants. Depending on the type of secateurs you have bought, open the safety catch and place the branch to be cut in between the jaws and apply pressure to cut the branch carefully. You can make the cut at an angle if you desire. A little practice will make this tool very handy in your garden. For more information on secateurs go to our page on Secateur hand tools.

Gardening Question from Ruchi from Mumbai: Dear GroveFlora team. I just love your newsletter. I am an armchair gardener :) however of late I have picked up courage to try container gardening for vegetables and flowers having got quite motivated by reading your newsletters. Please guide me as to where I should begin my gardening journey.

Gardening Tips from our Expert: Thank you so much for writing in with such enthusiasm. It always makes our day when we hear that we've managed to light a gardening spark in our newsletter readers' just like you!

We suggest you start with some easy to grow herbs in containers. You can try growing some dhania or coriander from whole seeds from your kitchen in a sunny spot. According to an old wives tale you can get a lot of success growing dhania by lightly crushing the seeds under a leather slipper and then sowing!

We've also had a lot of success growing fennel or saunf from whole seeds of the thick variety. Even the leaves of the fennel plant are aromatic and lend a flavorful twist to any savory recipe. Do not sow the seeds very deep. A common thumb rule is sow the seed at a depth that is twice the thickness of the seed. So cover seeds very lightly with fine soil. Make sure you ward off the birds especially pigeons so common in apartment balconies.

For more ideas watch out for our future newsletter editions. Also do refer to our list of recommended books on container gardening in the Books page of our site. Good Luck!



---
To receive answers to your gardening queries, enter your email ID below followed by your question and we'll send you a reply.
Back to Main Page