GROVEFLORA
Grow a Plant, Grow your Soul
Register
Flower Bulbs
Seeds
Garden Pots
Fertilizer & Media
Lawns
Garden Supplies
DEALS
---
Lawns and Landscaping - brought to you by Groveflora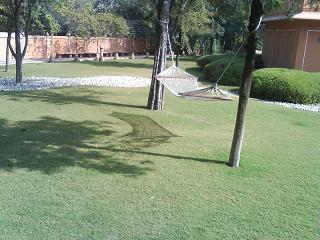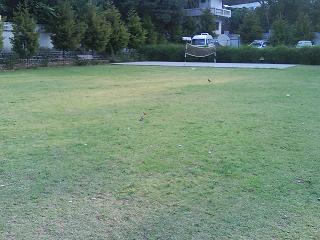 Lawn Care Products
A beautiful and manicured lawn can add a touch of class and elegance to your office or home. Lawns offer a green canvas to your building, office or home making for the perfect open space.

We at Groveflora know that planting and maintaining a lawn requires both expertise and effort. We offer you the following to make your lawns a crowning success.

(1) Lawn Seeds for all varieties of grass and turf include special varieties for shade
(2) Turf mulch
(3) Lawn fertilizers to effortlessly create a lush green look!




Lawn Mowers
Groveflora brings you the best quality lawn mowers from the leading brands with after sales support. We advise you about the right tools and lawn mowers to use and make recommendations for you of the right branded and non-branded lawn mowers based on your specific need and requirement. The lawn mowers come at a competitive price and are available in both manual and cordless ranges. To seek any assistance on this product category simply drop us a line at info@groveflora.com with "Lawn Mowers" in the subject line.


1. Bosch Hand Mower: Ideal for small gardens

Specifications:
Power: Not required – Manual, Height-of-cut grass adjustable settings for 15-43 mm, 5 Blade Cylinder, Weight : 7 Kgs, Grass Box Capacity : 25 litres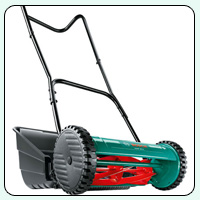 2. Bosch Rotak 32 Electric Rotary Lawn mower : Ideal for small to medium gardens

Specifications:
Motor capacity: High speed 1200 W making quick work of even thick and damp grass, Torque: 18 Nm, Cutting width: 32 cm, Cutting system: Rotary blades, Weight: easy maneuverability at 6.6 kg, Grass box capacity: 28 l, Cutting height: 20 – 60 mm, Cutting height adjustment: 3-way, axle-by-axle. Equipped with integrated carrying handle that has two-stage adjustable handle length; Motor overload cut-out, grass combs that guide the grass directly towards the blade making edges accessible.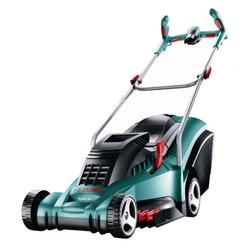 3. Bosch Rotak 40 Electric Lawn Mower: Ideal for medium to large gardens and for Professional use

Specifications: Powerful 1700 watt motor, cuts even tall grass up to 30cm long, 40cm width of cut with 10 height adjustments, height of cut ranges from 20-70mm, 50 liter grass box and rubber coated sturdy wheels. Equipped with other Bosch garden lawn mower features like ergonomic design, integrated carry handle, easy maneuverability, Motor over load cut-out as standard and weight 13.5 kgs.

4. German quality Electric Steerable Lawn Mowers:
Ideal for medium sized lawns and can be used even in corners and angular areas. Specifications: height adjustments – 4 upto a max of 65mm; motor 1.1 watts; cutting width 34 cm. grass capacity 30 litres and weight around 16 kg.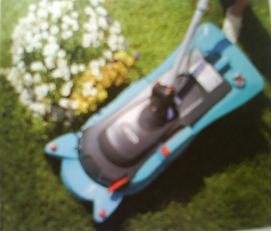 Also available lawn mowers of above type for larger areas upto 800 square meters.


5. 16" Hand push type manual mower:
Ideal for small to medium garden Specifications: Very good quality razor sharp 6 spiral reel blade. Cut height 3565mm with 9 stages height adjust. High Rear Wheels for optimal driving comfort.

Also available a diverse range of lawn products that anybody can use from the cordless to electrical to petrol fed to battery powered light weight lawn mowers at very competitive prices. What's better is that these are all extremely powerful with low decibel noise levels for home use and professional use. Email us at info@groveflora.com for a quote.
6. German quality Hand Cylinder Lawn Mower:
Low on noise and high on efficiency, it is built with latest technology so that the cutting cylinder and the bottom blade are not in contact to deliver precision cutting. Non stick coating and large wheels ensure ease of use. Handle detachable for easy storage and use. Specifications: available in cutting width 30 cm to 38 cm. Weight around 8 kg.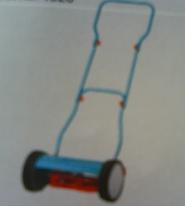 7. MTD Germany Electric Hedge Trimmer

Specifications: 230V 600w, 61cm width. 4.0 kg. Without cable


Landscaping Services
If you are lucky to have enough open space to create your very own secret garden do email us and explore our garden design and landscaping ideas and suggestions for our members. We will help you custom design your garden space so that it best suits your home, institution, or office requirements and has aesthetic appeal to rejuvenate your spirits with nature anytime!

For all orders please contact us at info@groveflora.com.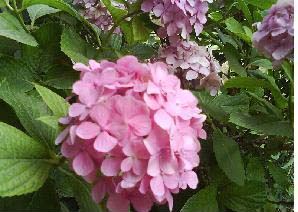 Copyright © Groveflora. All rights reserved About Us | Partner With Us | Terms, Conditions, Privacy Policy | Advertise With Us &nbsp
---
QUICK LINKS FOR POPULAR ITEMS:

FLOWER BULB RATES | SEEDS CATALOG | LAWN MOWERS | PLANTERS | STARTER KITS | BLOG | TERRACE GARDENING | ASK EXPERT | COMPOSTING


---

JOIN us on Twitter | Facebook