GROVEFLORA
Grow a Plant, Grow your Soul
Register
Flower Bulbs
Seeds
Garden Pots
Fertilizer & Media
Live Plants
Garden Supplies
DEALS
GIFTS
---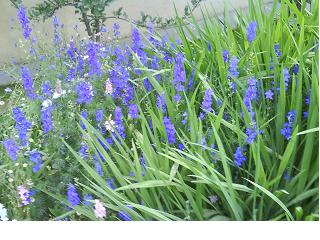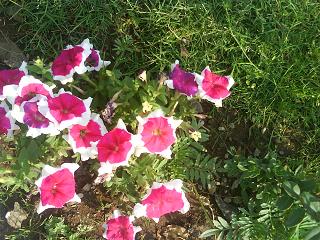 By registering with us you become eligible for the FREE seeds offer sent with your first order with us. GUARANTEED!

Groveflora offers seeds of Herbs, Flowers and Vegetables to help you get started on your gardening journey. To get free seeds enter details below and register free and also get our free monthly Gardening E-Newsletter! Its as simple as that. Happy Gardening! Registering for the Free Groveflora Gardening Newsletter entitles you to the following great benefits:

1. Members get the information packed garden newsletter loaded with contests to win free garden goodies every month in their email boxes.
2. Members are eligible for great offers on the latest garden products including flower bulbs, flower seeds, herb seeds, vegetable seeds and lots more.
3. Registering entitles you to consult our garden experts for free on any garden questions now on PHONE as well.
4. When you register you receive your very own e-gardening calendar which is a year round time table of what to plant when - be it flowers, herbs or vegetables.


So what are you waiting for? Go ahead and spend a minute registering yourself! See you in our next Gardening Newsletter. To see what we discussed with our members in some of our previous month's Newsletter

To read what some of our members have to say about us click Feedback

Welcome to our Groveflora Community. By signing up, you become eligible to receive our monthly free email newsletter packed with Gardening information just for you!

Free Seeds Offer by Groveflora: Terms & Conditions -
*Offer valid only across India. Does not apply outside the country.
*Free seeds along with planting and growing instructions will be sent with your first order to you at mailing address provided by you.
*Choice of seeds in any category (Herb,flower or vegetable) will be Groveflora's exclusive reserve and varies by season.
*Offer applies to all new subscribers of Groveflora free newsletter.

In case you are unable to view or fill the form above, you can also drop us an email with your name and city at register@groveflora.com

---


Also read what our members recently asked our garden experts and their answers and solutions here


---

Terms, Conditions, and Privacy Policy
The content provided on this website and through the gardening newsletter is intended for informational use only.

Copyright
The content including all text, pictures and images used by Groveflora website are proprietary. This material is protected by copyright and must not be copied in whole or in part without the express permission of Groveflora. All content, text and images on this website are Groveflora © copyrighted and may not be copied, reprinted, published, translated, hosted, or otherwise distributed by any means without explicit permission.

Privacy
Customer privacy is most important to us. We do not share your email address or any details. If you require any more information or have any questions about our privacy policy, please feel free to contact us by email at register@groveflora.com.


Disclaimer for Social Networking

The Groveflora social media activities on Facebook, Twitter, linkedin and various blogs are created to generate interest in Groveflora products and promotions and to provide information. We use social media as a medium to interact with our fans and followers to better understand their needs and preferences. The content posted on social media sites need not necessarily reflect the opinion of Groveflora.com and its employees and affiliates. While every attempt is made to ensure accuracy of information stated on these sites, Groveflora.com is by no means responsible. We urge you to use your own judgement and discretion while making use of all information provided.



Back to Main Page